Interpneu mounted wheel service - free mounting
Free Interpneu mounted wheel service
Tyre price + wheel price + TPMS sensor price = a mounted wheel price
Choose from the entire Interpneu range! We install for you any mounted wheel, if this is technically possible. We also offer steel mounted wheels for selected vehicles.r.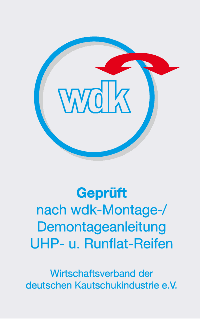 All wheels are fully mounted and balanced.
No extra costs for mounting and materials.
Black wheels are mounted with black valves and black self-adhesive weights (except for wheels with TPMS sensors).
You have no costs for mounting and you also save time.
Experienced technicians mount your wheels.
We have run-flat certified mounting lines.
Nitrogen filling for all mounted wheels.
Make use of the benefits of our professional mounted wheel service
As a registered Interpneu customer you can put together the required mounted wheels directly within the ordering process in the Interpneu online shop.
Quality certification according to ISO 9001:2015

With the relocation of the mounted wheel assembly to the new wheel warehouse with around 32,000 square metres of storage space, an audit by TÜV Rheinland has now successfully proven that sales, assembly and shipping of mounted wheels at the location "Am Storrenacker 30" in Karlsruhe meet the requirements according to ISO 9001:2015. Certificate.